The ER Project
website | April 01, 2020
Technologies - HTML, CSS, Shopify
Description
A custom built and designed e-commerce Shopify website. Built Shopify site, implemented products, and collaborated with a designer.
User Scenario
Quickly develop and launch an e-commerce platform to support local businesses during COVID-19 shutdown.
Solution
We were able to develop, design, and implement products within 1 week. The website will exist for over 2 months, while stores are unable to operate.
About The ER Project
THE CAUSE
In uncertain times, let's do something certain—support. The ER Project supports Eaton Rapids, Michigan local businesses impacted by COVID-19. And because we are a small town, when you help an ER business you're likely helping a friend or family member as well.
For each custom designed product purchased, 100% of the profits go back to the business.
THE DESIGNS
Two born and raised Greyhounds designed limited edition merchandise for our local spots. Let's stand ER Strong and support the community that has supported us with their services over the years.
We are starting small to get this up and running but welcome your local suggestions as we aim to scale the love! Visit our FAQ section for more info.
THE IDEA
So, how did this idea start? ER Greyhounds Chris and Katie Shimmin wanted to use their professions, as a web developer and art director, to help amidst COVID-19.
They now live a stone throw away from NYC where the design community has rallied together to aid those affected. They thought to bring the same support to their hometown, where both of their families live and where Katie's parents own an affected small business — M.T. Bell Excavating. You will see them featured as one of the first local businesses available to support.
---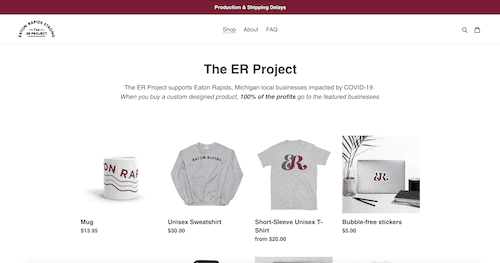 ---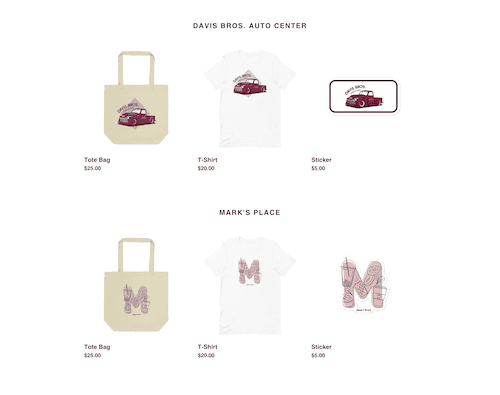 ---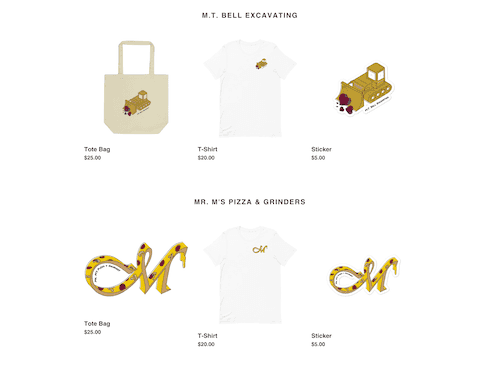 ---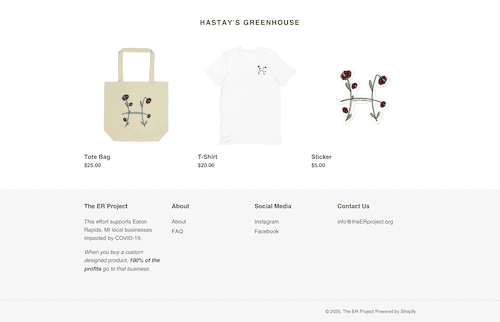 ---